Iraq Telecom Limited (ITL) has been awarded $1.65 billion in damages as part of an arbitration case against Korek Telecom and Iraqi Kurdish businessman Sirwan Barzani.
Kuwaiti logistic firm Agility, the parent company of ITL, confirmed the settlement, which had been awarded by the International Court of Arbitration of the International Chamber of Commerce.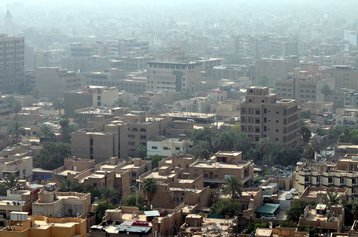 Damages have been awarded to the subsidiary, in relation to allegations of fraud and corruption against Korek and Barzani, reported Developing Telecoms.
It's a case that dates back to 2011 when ITL – which is a joint venture between Orange Group and Agility – secured a 44 percent stake in Korek Telecom after receiving approvals from Iraq's Communications and Media Commission (CMC).
However, later that year Korek took out $150 million from Lebanon's IBL Bank, but never notified ITL or Agility of this move, which led to the annulment of the acquisition of the holding in Korek before it was taken away completely in 2019.
"We hope that this outcome brings resolution and closure to the issue and that the respondents will now honor their obligations in a manner commensurate with that of businesses operating in countries that respect the rule of law," said Tarek Sultan, Agility's vice chairman in a statement.
"We remain focused on continuing to move forward with our growth strategy and profitable business partnerships – both in Iraq and around the world."
Agility, which has been operating in Iraq for over 20 years, says that the award is final and binding.
In response, a Korek spokesperson has denied any wrongdoing with a statement of their own.
"Mr. Barzani and Korek firmly deny the allegations against them and are considering all options, including whether to seek to set aside the Award," a Korek spokesperson said in a statement sent via Hawthorn Advisors, as reported by Reuters.