Iron Mountain is building another data center on its Manassas Campus in Prince William County, Northern Virginia. The first phase of the VA-2 project is expected to be completed in Q1 2020 and will be built near the campus's current VA-1 data center.
The Boston-based data center operator said the facility is underway due to such a high demand from its customers. Northern Virginia is the world's largest data center hub and therefore a very favorable place for colos and hyperscalers to set up shop. VA-1, on an average day, has around 100 customers and vendors working at the building, and Iron Mountain expects this trend to continue.
Iron Mountain opened the $80m VA-1 in 2017, covering 165,000 sq ft (15,000 sq m) and a capacity of 10.5MW. The company previously said that it intends to spend more than $350m to expand its Northern Virginia footprint. According to Prince William County's Department of Economic Development, this latest project alone will cost around $225m when finished.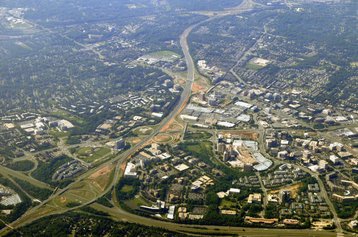 Data epicenter
Mark Kidd, executive VP and GM of Iron Mountain Data Centers, said: "We are excited to be expanding our presence in the largest data center market in the world, and at the same time continuing our commitment to economic development in the dynamic Prince William County.
"By developing additional capacity in Manassas, we will be able to continue to provide our customers with purpose-built, enterprise-class data center capacity to solve their evolving IT architecture challenges."
Christina Winn, executive director of Prince William County's Department of Economic Development, added: "Iron Mountain is a change agent in the data center world. We're proud to say it starts in Prince William County.
"In its Prince William County Campus, the data center leader has made space for customers to expand their footprint and provide office and storage space for more than 100 workers. This data center model brings more jobs into Prince William County and is beneficial for the industry, taxpayers, and commuters."