Iron Mountain has formed a joint venture with Indian data center firm Web Werks.
Web Werks currently operates carrier-neutral data centers in Mumbai, Pune, and Delhi NCR, totaling 225,000 square feet (20,900 sq m) and 4MW of capacity.
Iron Mountain expects to invest $150 million over the next two years, which will enable Web Werks to expand its operations in its three existing markets and subsequently expand into Bangalore, Hyderabad, and Chennai.
Indian data center market hotting up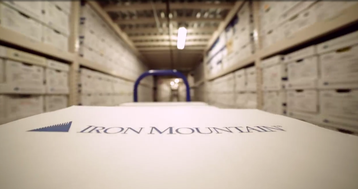 "This investment reflects Iron Mountain's commitment to invest in high growth, good return global markets to continue to meet our customers' requirements. The India data center market is projected to grow rapidly in the coming years and we are excited to be an early mover into a market where the demand is high and the supply is low," Mark Kidd, EVP and GM of Iron Mountain Data Centers, said.
"Web Werks has a highly respected and seasoned leadership team and we are delighted to not only support their continued growth and success, but also to provide our existing Iron Mountain data center customers access to this growing and thriving market."
"Joining forces with the Iron Mountain Data Center team will further solidify Web Werks' leadership position in the pan-India region and among the broader set of global customers," Nikhil Rathi, Web Werks CEO, added.
"Web Werks and Iron Mountain Data Centers are fully committed and aligned to grow and scale in order to meet the digital transformation and interconnection needs of our customers. The joint venture is expected to be among the select few data center operators with assets across all major cities and also have both Hyperscale and dense interconnection expertise. We look forward to the collaboration and continued success."
India has seen a flurry of investment in recent months, especially in the country's northern Uttar Pradesh region. NTT recently acquired six acres of land to construct a 70MW data center in Noida, STT GDC is working towards building a 36MW campus there, and Yotta Infrastructure is developing a 20-acre hyperscale data center park in the area too. Reliance Jio is also planning a $950 million data center campus in Uttar Pradesh, and EdgeConneX and Adani recently formed a joint venture in India to develop 1GW of data center capacity.
"India provides an important next step in expanding our Asia Pacific footprint," stated Michael Goh, General Manager Asia Pacific at Iron Mountain Data Centers.