Real estate firm JK Land Holdings has acquired more land in Virginia's Prince William County to further expand a planned data center campus.
BizJournal reports the company, owned by prominent landowner Chuck Kuhn, acquired a 6.5-acre lot at 5731 Wellington Road in Gainesville for $9.8 million on Aug. 16 through its Wellington Road LLC affiliate.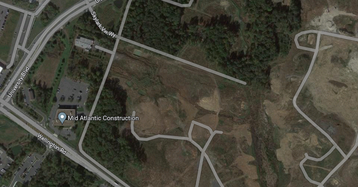 The property, just off Interstate 66, is currently home to a low-rise office but is adjacent to JK Land's planned University Business Park. The company has filed an application for up to 3.8 million square feet of data center that is currently under review by the county's planning department.
A JK Land spokesperson confirmed the land acquisition, saying it would "help expand" the adjacent data center site. There's no estimate yet on how much data center density the new parcel might add to the overall project, the spokesperson added.
According to county records, the Wellington Road property last sold for $2.5 million in 2017. The office is currently occupied by Mid-Atlantic Construction of Virginia Inc., an insurance restoration firm.
The acquired parcel also borders a 117-acre site Amazon owns and is planning a 2.3 million square feet campus, dubbed Gainesville West and Gainesville East.
JK Land Holdings is involved in a number of data center projects in Manassas and Gainesville in Prince William County, and others in Arcola/Stone Ridge and Leesburg in neighboring Loudoun County.