Data center design and engineering consultancy firm Keysource has signed new deals with the University of Leicester, cloud company brightsolid and a "major utilities company."
The British company, which was recently acquired by Styles&Wood, has previously worked with all three organizations.
New contracts, old contacts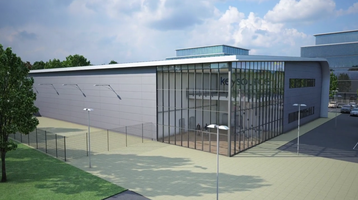 For the University of Leicester, Keysource will upgrade the critical cooling infrastructure across several data centers, a year after it renewed the contract with the education provider.
Scottish cloud and colocation provider brightsolid, meanwhile, extended its contract with Keysource to continue receiving critical environment management services for its Tier III Design certified data center in Aberdeen. The first phase of the contract dates back to 2015.
As for the third contract, Keysource will work with an unnamed "major utilities company" that's been a customer since 2010. The consultancy will design and build a data center for the company "at a critical site," with Keysource "working under strict site constraints due to high security and business-critical nature of the facility."
"As the market for the expansion and improvement of existing facilities remains strong, we're enjoying growing demand for our expertise in working in challenging, live environments," Stephen Whatling, MD at Keysource, said.
"These contracts demonstrate that our strategy of forming long term partnerships with customers, continues to produce repeat business opportunities, while helping them to remain at the forefront of efficient data center design and operation."