Leeds City Council has awarded critical environment specialist Keysource with a contract to upgrade its data center's cooling.
The company plans to increase efficiency, improve airflow, and reduce operational costs with the new system.
Leeds-certified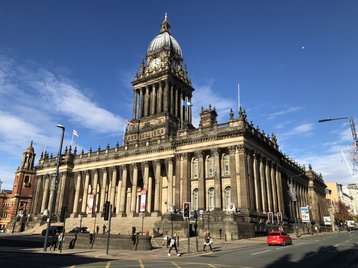 The data center will be cooled by five new Airedale SmartCool Inverter precision cooling units operating on supply air control.
A fresh air feed will operate as the primary stage of cooling, when ambient conditions allow. The ACIS system will monitor outside ambient air temperature and humidity to decide when to use outside air.
"Public sector organizations and local authorities are increasingly facing scrutiny and pressure to operate at maximum efficiency and our solutions are designed to deliver this without compromising sustainability, resilience, or security," said Ted Pulfer, enterprise & end user sector consultant at Keysource.
Adam Edmands at Leeds City Council added: "Keysource provided a high-quality response, that demonstrated how they would carry out this project without impacting on live services and supporting the Council's vision to maximize efficiencies and reduce costs. I look forward to working with Keysource in delivering this project and have no doubt that it will be a success."