US investment firm KKR is providing a £75 million ($93.5m) loan to UK connectivity provider TalkTalk.
The loan is a non-recourse one, meaning that it has been secured by a pledge of collateral against the revenue that TalkTalk and its subsidiaries have generated.
The non-recourse facility replaces a prior £75m ($93.5m) loan, which matures in September 2023.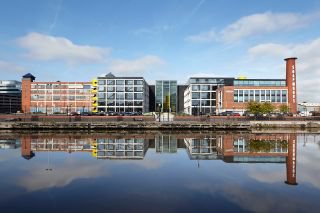 According to KKR, the new facility will give TalkTalk access to additional funds for a term of approximately three years.
"We are pleased to use our experience in receivable financing globally to support TalkTalk with capital that will help the company continue to grow and connect consumers and businesses across the United Kingdom," said Giacomo Picco, a managing director at KKR.
Founded in 2003 as a subsidiary of mobile phone retailer Carphone Warehouse, TalkTalk founder Charles Dunstone spun off the firm to become an independent company in 2010.
The company serves over four million customers in the UK and is understood to have been for sale in the last couple of years.
UK telco Virgin Media abandoned plans last year to acquire TalkTalk following months of talks, while other industry rivals including Vodafone Group, BT, and Sky have all shown interest in buying TalkTalk.
The deal with Virgin Media was estimated to be worth £3bn ($3.74bn), although city analysts questioned whether TalkTalk was worth this amount.
The company was taken private last year following a £1.1bn ($1.37bn) deal with investment firm Toscafund, with the business valued at £2bn ($2.5bn) including debt.
Earlier this year, TalkTalk was reportedly planning to offload its B2B division, TalkTalk Business Direct, in a deal that could net the company £200 million ($245m).
TalkTalk Business Direct currently serves over 80,000 small businesses and corporate customers across the UK, while any potential sale would also include a long-term wholesale agreement providing preferential access to the TalkTalk network.
More in The Investment & Markets Channel