Australian Edge data center firm Leading Edge DC has opened a new facility in Tamworth, New South Wales.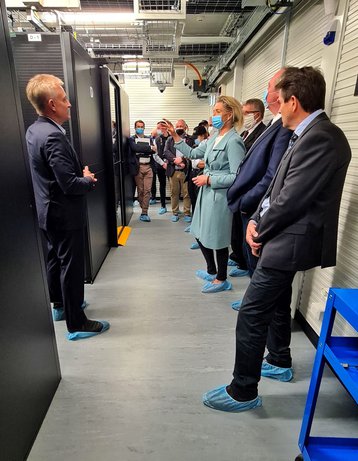 "We're Open for Business in Tamworth! A huge thank you to everyone who has been part of this journey to Bridge the Digital Divide of Regional Australia with us," the company said in a LinkedIn post.
The inauguration event was attended by Deputy Prime Minister Barnaby Joyce, Senator Bridget McKenzie, Kevin Anderson MP, and Tamworth Mayor Col Murray.
The company plans to develop more than 20 Edge data centers across Australia The firm will use prefabricated data centers that can be quickly erected and used that come in either 30 or 75 rack configurations.
As well as Tamworth, the company has a site in Newcastle and one recently opened in Dubbo, both in New South Wales. The company plans 11 more in NSW before moving into Victoria and then to Queensland & the Gold Coast.
Fellow Australian Edge data center firm Edge Centres is also developing more than a dozen facilities across Australia, including some in the same towns and cities as LEDC.