Amazon Web Services' plan to build another data center in Dublin is facing a challenge, as an objection to An Bord Pleanála's planning permission has been admitted by Ireland's High Court. 
Amazon acquired the site in 2017, and received An Bord Pleanála's approval to go ahead with the plans, which include a 20,739 sq m (223,232 sq ft) facility with twelve data halls, to be built on the site of a former Barretts warehouse in Tallaght, where the company already has three facilities.
Déjà vu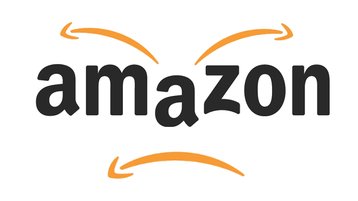 However, environmentalist Peter Sweetman believes that the impact assessment to ensure that the local power grid can support the development was inadequate, and has demanded that the planning permission be spiked and that the board be declared in violation of Irish and EU law for failing to assess the planned facility's environmental impact properly.
Sweetman also claims that Amazon's application implied that the facility would be the first of several, potentially culminating in seven additional data centers.
In recent years, Dublin's electrical grid has struggled to keep up with the city's growing data center footprint, leading data center providers to be resourceful in their power solutions: for instance, Oaktree Capital affiliate Dublin Routing 4 is planning to power an entire campus by connecting to the Natural Gas network with a high-pressure gas pipeline.
Similarly, Microsoft wants to generate 18MW by installing 16 gas-powered generators on the site of its next planned data center in Baile Áth Cliath. 
Martin Rice, director of Amazon Data Services Ireland Limited (Adsil), which was named a notice party in the case, sent an affidavit to the High Court of Ireland to defend the project.
The plea, reports the Irish Times, stated that building the facility is necessary to address growing demand for AWS cloud services.
Rice insisted that the cloud computing bears its advantages for the economy, in that it allows organizations to avoid spending money on building and operating their own facilities.
Any delay would of course be costly both to the company and to its business. The company is said to have spent an excess of €2m ($2.48m) in preparing for the development.
Meanwhile, Apple has failed to confirm that it would follow through on plans to build a €1bn ($1.48bn) data center campus in Athenry.
This is despite having fought to dismiss challenges to the project for more than two years, and having been received by Irish Taoiseach Leo Varadkar, who assured the company's CEO, Tim Cook, of his plans to upheave the country's planning laws so as to avoid such incidents from happening again.