Lifeline Data Centers is exiting a data center in Indianapolis, Indiana, after the facility's new owners reportedly increased the rent by 300 percent.
First reported the Foundations newsletter and citing a letter sent to customers by Lifeline, Netrality is reportedly 'pushing Lifeline Data Centers out' of the primary carrier hotel on campus at 733 West Henry Street.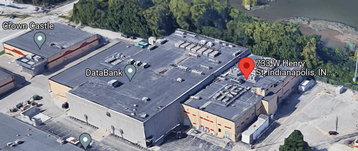 Lifeline said the new owners are raising its rental rate by 300 percent. In the letter, Lifeline says they will not be renewing their lease, which is set to expire at the end of the year on December 31st.
Koch notes: "While the move makes plenty of sense from an investment/operator perspective, it will likely anger many local operators and that could lead to an alternative interconnection hub being established in the market."
Netrality Data Centers acquired Indy Telcom Center, a carrier hotel provider in Indianapolis, in July 2021. It subsequently acquired 365 Data Centers' facility on the campus in April 2022. Terms of either deal were not disclosed. The 9-acre campus on West Henry Street houses 205,000 square feet (19,000 sqm) across 11 buildings dedicated to both wholesale and powered shell tenants as well as fiber customers. DataBank also has a facility on the campus.
Lifeline has two other data centers in Indiana; one in Indianapolis at 401 North Shadeland Avenue, and another in Fort Wayne at 7601 South Anthony Boulevard.
DCD has reached out to both Lifeline and Netrality for more information and will update if we hear back. If you have been impacted by this news, please reach out to us.