After acquiring professional networking site LinkedIn for $26.2 billion back in 2016, Microsoft is set to shift the company to its Azure cloud service.
LinkedIn has invested heavily in its own data center infrastructure, pioneering open source innovations, cofounding the Open19 Foundation, and developing its own custom hardware including networking switches.
Manifest destiny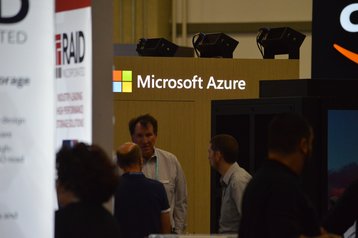 "Today's technology landscape makes the need for constant reinvention paramount, especially as we look to scale our infrastructure to drive the next stage of LinkedIn's growth," the company's senior VP of engineering Mohak Shroff said in a blog post.
"With the incredible member and business growth we're seeing, we've decided to begin a multi-year migration of all LinkedIn workloads to the public cloud."
That public cloud is, unsurprisingly, Azure. Shroff noted that the company had already made limited use of the cloud platform, allowing LinkedIn to "accelerate video post-delivery, improve machine translation in the Feed and keep inappropriate content off our site."
He added: "Moving to Azure will give us access to a wide array of hardware and software innovations, and unprecedented global scale. This will position us to focus on areas where we can deliver unique value to our members and customers. The cloud holds the future for us and we are confident that Azure is the right platform to build on for years to come."
What precisely that future entails is unknown, with Shroff himself admitting in an interview with VentureBeat that "the exact end state for those data centers is unclear," with LinkedIn operating a corporate data center in California, and four leased colocation facilities in Texas, Virginia, Oregon, and Singapore.
"In some cases, we will vacate them," Shroff said. "In some cases, we may find new uses for those data centers. All of our activities that currently happen in our own native data centers will migrate into the Azure public cloud."
In that same interview, Shroff claimed that the move to Azure "was not" part of the plan from the beginning, adding: "The integration has really been a remarkable success, primarily along one dimension, where Microsoft has really allowed us independence in decision making. And this, I think, stands as a clear example of that independence. They have offered us whatever resources we have needed, offered to work with us if we make the decision to move, but the decision has always been ours."
However, in its original investor slides released when it announced its intention to acquire LinkedIn, Microsoft did highlight that the social network would benefit from "access to Microsoft's scaled cloud infrastructure and technology stack," while another slide said "world's leading professional + world's leading professional network."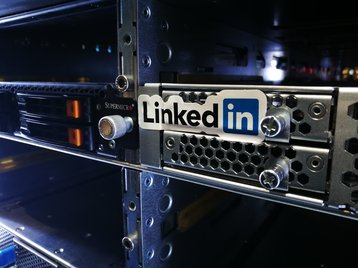 Opening up
The other unknown is what the shift to cloud will mean for LinkedIn's own data center development ambitions, most notably the Open19 Foundation.
LinkedIn co-founded the initiative back in 2016, with an aim to accelerating innovation and standardization in the 19" server space. While other companies are involved with the foundation, LinkedIn has consistently been its most vocal proponent and contributor.
The Foundation is distinct from the Facebook-backed Open Compute Project, which initially focused on the less common 21" server specification. The two groups have moved together in recent years, outwardly talking about increasing collaboration (although representatives from each group have at times downplayed the other's significance in on-background discussions with DCD over the years).
In 2018 LinkedIn became a Platinum member of the Open Compute Project, and earlier this year the company announced that its Open19 technology specifications would be contributed to OCP
Announcing the decision, LinkedIn's head of infrastructure engineering Zaid Ali Kahn said: "We are also committed to working alongside the broader OCP community, bringing our engineering teams together to share what we have learned, engage with other projects, adopt best practices, and find opportunities to converge and interoperate."
While the two groups are now closer, the Open19 Foundation remains independent from OCP. The group has recently made a concerted effort to push into developing technology for Edge deployments, and also could be set to be used by two "mega data center operators." Yuval Bachar, Open19 Foundation president and LinkedIn's principal engineer of global data center infrastructure architecture and strategy, said at its May summit (via SDxCentral): "This, for us, is a huge step… they see the financial value" in deploying the data center technology.
What is not known is whether Azure will similarly see the financial value, and use Open19 gear to the same extent as LinkedIn. DCD has contacted the foundation and will update this story if we learn more.
Microsoft itself is not a member of Open19, but has been a Platinum member of OCP since 2014.
In 2016, the company said that 90 percent of the servers it procured were based on OCP-contributed specifications. That year, at DCD's London event, Microsoft unveiled Project Olympus - designed in collaboration with OCP, it was a half-finished set of blueprints for hyperscale server hardware, with the idea being to release hardware concepts at an earlier stage, so that the open source community could participate in the crucial early design phase.
Olympus was then later contributed to the Open19 project. LinkedIn's Kahn said: "The combination of Open19 and Project Olympus allows data centers of any scale to enjoy high efficiency and advanced open standards with their existing EIA19" racks."