DCD>Zettastructure is bringing data center infrastructure experts together with the energy utilities executives to discuss how the two sectors can come together to solve the energy challenge in the digital-first era.
"Europe is set to lead the way in renewables, which is creating favourable conditions for large-scale data center operations – now the world's fastest growing power intensive industry. Using both existing and new renewable energy helps to build a sustainable future for everyone," says Atle Haga, Program Director at Statkraft, who will be joining a panel alongside Google's EU Energy Lead, Yahoo!, Bloom Energy and Deif.
The panel is set to explore renewable energy distribution networks and how advances in AI and IoT are enabling interconnected smart grids, on-site co-generation, microgrids,  reuse of heat and power purchase agreements in Europe.  
Tesla to show energy storage innovations in the data center  
Today's focus on innovation and sustainability, incorporating clean sources of energy into the data center design model provides an innovative way to reduce data center facilities' overall impact to local communities and the global environment.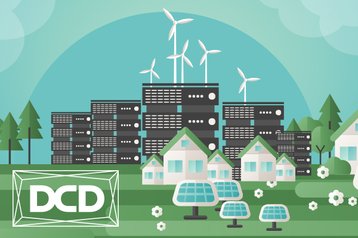 However, most alternative power sources have to date only been able to provide intermittent power levels, which have slowed the industry's transition to renewables. Tesla, alongside CallisonRTKL, will be joining the event to discuss how they are addressing the energy storage problem and to showcase how their latest battery storage systems can be incorporated as a primary source of backup power into the design of data centers.
The event is set to be joined by the industry's frontiers such as ABB, Aggreko, Apple, Facebook, Microsoft, Schneider Electric, Vertiv, Rittal, Eaton, HPE, Equinix, Interxion, Telehouse and many more
"No topic today is more important to the data center than that of clean, abundant, sustainable, reliable, resilient, low-cost and secure energy," says DCD founder and CEO, George Rockett.
"And that means to us getting digital power professionals from both worlds together to explore what the energy landscape will look like as the era of the zettabyte economy really gets going. We're just at the early-stage of this growth curve." 
Register for DCD>Zettastructure today, and join us at the Old Billingsgate November 7-8.
Earlier this year, DCD launched a pre-conference program, DCD>Energy Smart, at DCD>Webscale in San Francisco. Check out the in-depth roundtables and interviews below, which exemplifies the fantastic content that will be on show during the panel in London: