The Macau government has issued two operators with eight-year 5G licenses.
China Telecom and CTM (Macau Telecommunications Company) have been awarded the licenses following a recent tender, reports Macau Daily Times.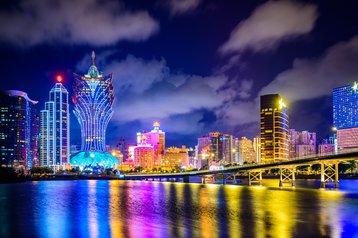 As part of the agreement with the Macau government, both operators must offer 5G services to 50 percent of the territory within one year of the license being awarded, and provide full coverage to the full territory within 18 months.
Before both operators can launch 5G services, the government must approve the 5G price list of each telco. The two operators were the only operators to bid for licenses, with SmarTone and Hutchison's 3 Macau declining the chance to snap up licenses.
CTM says it intends to launch its 5G service in Macau on November 14, and expects to invest MOP $206 million ($25.4m) by the end of 2023 initially.
Each company has had to pay a one-time fee of MOP100,000 ($12,368), while there's an annual operating fee of five percent that each operator must pay to the government.