Macquarie Asset Management has closed its acquisition of a minority stake in Virtus Data Centres.
In August 2022 the companies announced STT GDC had reached an agreement for Macquarie Asset Management, via Macquarie European Infrastructure Fund 7, to acquire a 'significant minority stake' in Virtus.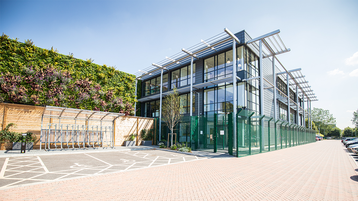 Terms of the deal were not disclosed at the time, but the companies said this week Macquarie has taken a 40 percent stake in the UK operator.
STT GDC said the investment will enable the company to scale up its operations in the European Economic Area, with new data center campuses planned in Germany, Italy, Spain, Poland, and others.
"Together, STT GDC and MAM have ambitious plans for the region with close to £2 billion of investment planned in its target markets over the next five years," the companies said.
"This is an exciting milestone for STT GDC. Macquarie Asset Management's investment is a testament to the strength and scalability of our data center business," said Bruno Lopez, president & group CEO, STT GDC. "This substantial capital injection coupled with both partners' unique expertise will help us accelerate our expansion into the European Economic Area to capture the enormous opportunities ahead and cement our leadership in the industry."
Nathan Luckey, a senior managing director within Macquarie Asset Management's Real Assets team, added: "STT GDC's high-quality platform has captured the new consumption habits of consumers, and the digitization of business processes, as the digital economy continues to thrive. We are delighted to partner with STT GDC to help scale Virtus' operations. Through this long-term investment, coupled with our sustainability expertise, we intend to help drive their ambitious expansion across continental Europe where we believe there will be sizeable growth opportunities for data center players during the next decade."
Virtus' portfolio comprises 11 facilities across four campuses in Greater London with a combined capacity of over 180MW. The company says it has another 100MW pipeline of projects under consideration across the UK and Europe. STT GDC picked up 49 percent of Virtus from Brockton Capital in June 2015 and made the company a wholly-owned subsidiary in 2017.
Macquarie Asset Management currently manages investments in AirTrunk. It has also invested in Aligned Data Centers and Netrality Data Centers in the US.
Local Pensions Partnership Investments Limited (LPPI) said The London Fund has also co-invested alongside Macquarie Asset Management in the deal. Again, the terms of the investment weren't shared.
Launched in 2020 with an initial investment of £150 million (~$182m), the fund is owned by LPP, a pension service provider for public sector pension funds, alongside London government pension manager London CIV. The London Fund's portfolio focuses on investments in assets in and around London, including housing, energy, and digital infrastructure. The Virtus deal represents The London Fund's first infrastructure investment.
"With this investment, we're pleased to be supporting a key global player in a rapidly growing sector, enhancing London's digital ecosystem, whilst also proving that commercial success and a commitment to net zero can be compatible business goals," said Richard Tomlinson, chief investment officer, Local Pensions Partnership Investments.
Phil Peters, head of Macquarie Asset Management's Client Solutions Group, added: "We are very pleased to be extending our existing partnerships with LPPI and London CIV, the collaborators of The London Fund, with this co-investment in Virtus Data Centres alongside our managed funds. The London Fund's objective of investing in assets that have positive benefits for Londoners very much aligns with our responsibility and opportunity to drive positive change for all our stakeholders through our investments."