Macquarie Asset Management has closed its latest fund for investing in infrastructure in the Americas, raising $6.9 billion.
MIP V is its sixth Americas Infrastructure Fund, and will look to invest in a number of infrastructure sectors, primarily the transportation, communications, waste management, utilities, and energy sectors.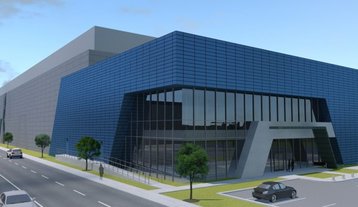 "We greatly appreciate investors' strong support for MIP V as part of our broader global infrastructure platform," said Leigh Harrison, Global Head of Macquarie Asset Management's infrastructure and renewables team.
"We remain focused on delivering for our investors and ensuring that we manage investments responsibly and sustainably for the benefit of all stakeholders."
Macquarie Asset Management has raised more than $38 billion in the last three years.
"We thank investors for their support of MIP V," said Karl Kuchel, CEO of Macquarie Infrastructure Partners. "We continue to access a range of high-quality investment opportunities across the region as we build the MIP V portfolio and will utilize the team's sector and operational expertise to manage these investments over time."
Across Macquarie's different divisions, including Asset Management, Capital, and Infrastructure Debt Investment Solutions, the company has been active in the data center space.
In 2018, Macquarie became a joint owner of US data center provider Aligned Energy, in 2020 it made a debt investment in Vantage Data Centers, and in 2021 it announced a strategic partnership with Prime Data Centers.
As part of the deal, Macquarie Capital will help raise $5bn for Prime to invest in wholesale data center development, in return for an undisclosed stake in the company.