Australian firm Macquarie Data Centres will build a government facility at its Canberra campus for a subsidiary of Macquarie Telecom.
Managed by Macquarie Government, the AU$17m (US$11m) 1.5MW Intellicentre 5 will join IC4 in being used by Australia's federal agencies.
IC5 is due to start construction in July and the first phase is expected to be complete by December 2020. Both data centers together will support 4MW of IT load.
The news comes half a year into the construction of Macquarie's third data center in Sydney. Intellicentre 3 (IC3) is an expansion of the existing Macquarie Park Data Centre Campus and due to be completed in the second half of 2020 at the cost of AU$80 million (US$55 million).
IC3 East will offer up to 16MW of power capacity, more than doubling the campus's total capacity, currently at 10MW. Another data center, IC3 West, is slated to add another 17MW for a total power capacity of 43MW.
Government work
Macquarie Government is one of a few Secure Internet Gateway (SIG) providers to the Australian Government that is connected to the Intra-government Communications Network (ICON) and the NSW Government's GovDC data center.
The new build will also be helped along by stimuli from the government. The "Instant Asset Write-Off" and "Backing Business Investment" stimulus measures will cover some of the costs of the equipment.
Senator Zed Seselja, Assistant Minister for Finance, Charities, and Electoral Matters, said: "IC5 and Macquarie's investment into Australia's data center ecosystem will not only create valuable jobs but build sovereign security skills and capabilities in what has become a vital industry for our nation.
"This kind of investment, backed by the government's stimulus measures, is essential to growing Australia's economy after the pandemic."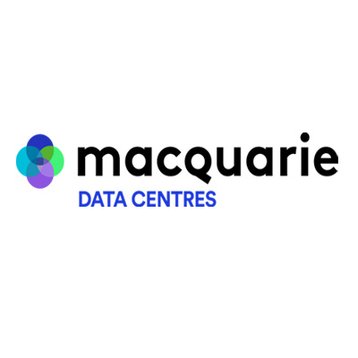 As a government facility, IC5 will be compliant with the strict security measures and the campus will also have access to more than 120 Government-cleared engineers.
David Hirst, the group executive for Macquarie Data Centres, said: "The trend towards hybrid IT is only accelerating in the advent of the pandemic due to a step-change in online behavior.
"We are injecting circa AU$100 million into the economy this year with stage one of the build of our IC3 hyperscale Sydney facility at our Macquarie Park Data Centre Campus and the new IC5 South Bunker at our Canberra Campus.
"Macquarie's 18 plus years of experience and strong ties to the Federal Government are enticing to the hyperscale and multinational SaaS market, which are keen to conduct business and securely expand their cloud footprint among Australian Government agencies."
Aidan Tudehope, MD of Macquarie Government, added: "Risk to Government of a cyber breach and the dependency on cloud services is at an all-time high – we're not just going to return to the 'norm' after this pandemic and facilities of this caliber are an essential requirement in Canberra. Government departments need to have clarity over data sovereignty – who controls the data, where does it reside, and who has access."