Australia's Macquarie Technology Group is raising AU$130 million (US$88m) to fund its Syndey data center.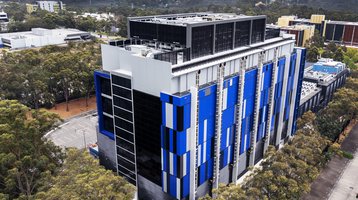 The company is fundraising through a non-underwritten institutional placement which it hopes will increase liquidity and free float.
The company is offering 2.22 million new fully paid shares at AU$58.50 (US$39.61) per share, 7.6 percent less than its last traded price of AU$63.29 (US$42.86).
If the fundraising proves successful, Macquarie will add a new data center at the Syndey North campus, the exact location of which has not been shared. This addition will bring Macquarie's digital footprint to six data centers, with the company hosting one in Sydney's central business district, two in its Macquarie Park Campus, and two in Canberra.
"As our economy becomes more digitized, organizations are moving their data and applications to the cloud at a faster pace," said David Tudehope, CEO of Macquarie Technology. "The cloud lives in new-generation data centers like ours supported by leading cloud services and cyber security platforms. AI is the next significant megatrend for data centers and the digital economy, driving higher power density and demand for greater capacity."
According to the company, over 90 percent of Macquarie's revenue comes from contracted monthly recurring revenue.
Macquarie has entered a brief trading halt which will be lifted on June 14, as a result of the fund-raising efforts which are being managed by financial services firm Canaccord Genuity.
Macquarie recently completed the upgrades to its IC5 data center in Canberra, and the IC2 and IC3 East facilities in Sydney. The upgrades involved adding two more ultra-secure zones, as well as power and operational improvements. IC3 is home to a 10MW tenant, though the customer's name is kept confidential. Macquarie has previously said it hosts data for "two of the big three" cloud providers.
The company also has a "certified strategic status," with the federal government, meaning that government data cant be hosted in its facilities. The Australian government mandated that data be hosted in on-shore data centers that had been certified by the Digital Transformation Agency in 2021 after Chinese investors took over data center company Global Switch.
Last month, another Australian data center provider acquired land for a Sydney data center. CDC Data Centres bought a 17-hectare parcel of land for AU$150 million (US$101.5m), marking the company's second campus in west Sydney.