Salesforce experienced a major outage today after an internal permission change that meant it couldn't connect to its cloud provider Amazon Web Services (AWS).
AWS itself had no service issues.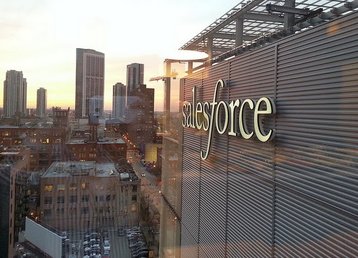 "This is about our public cloud access service," Shanmugam Chinnasamy, SVP of Salesforce Sales Cloud Engineering, said during a video call with customers, first reported by Martech.
"From Salesforce we call into AWS and we introduced a change in that permission that caused this error."
Salesforce Core Services, Commerce Cloud, MuleSoft, Tableau, Data Cloud, Hyperforce, Marketing Cloud Intelligence, Omni Channel, and more were impacted.
After several hours, Salesforce rolled back the change, and services began to resume.
"We sincerely apologize for the impact this incident had on you and your organization," Salesforce said in an incident update. "We will post an initial incident summary here, and as part of our standard process, we will perform a full root cause analysis of the incident."