Malaysia is planning to introduce a second 5G network next year.
As first reported by Reuters, which cites four people familiar with the matter, the latest shake-up is aimed at promoting competition by Prime Minister Anwar Ibrahim's administration.
A second 5G network will rival the state-founded Digital Nasional Berhad (DNB), the company managing the country's single wholesale 5G network.
The DNB was set up by the previous government, with the intention of reducing costs and improving efficiency.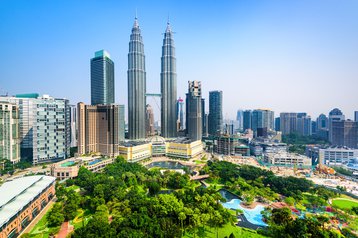 But the DNB has not been without controversy, with the current government accusing the company of not being transparent, and alleging 'no proper tender process' was carried out.
Ibrahim wants the second network to launch in January next year, with sources telling Reuters that it wants to provide competition to the DNB, with the operator recently claiming that its 5G network covers nearly 50 percent of populated areas.
The cabinet is set to discuss the second potential 5G network during a meeting this Wednesday.
It's not known what impact the second 5G network will have on the DNB's existing agreements with vendors, including Ericsson, which is providing the network with its 5G kit.
Initially, all of the major Malaysian operators agreed to the single wholesale network, but only CelcomDigi, Telekom, and YTL penned an agreement to take an equity share in the DNB's shared 5G network, collectively totaling a 65 percent stake in the agency, with the government holding the remaining 35 percent.
Two of the other operators, Maxis and U Mobile, rejected the chance to take up equity in DNB, although U Mobile did sign up for the DNB's 5G network later.
As for Maxis, the operator has said that it will await a government review of the DNB, before committing to the agreement.
So far, none of the operators have commented on the government's plans to launch a second 5G network.
The DNB has previously said it plans to hit 80 percent coverage by the end of 2024.