Malaysia's Digital Nasional Berhad (DNB) has hit back at recent scrutiny from the country's newly appointed Prime Minister Anwar Ibrahim's administration over transparency.
Ibrahim's administration has said it will review the DNB's plan for a state-owned 5G network that was introduced by the previous government.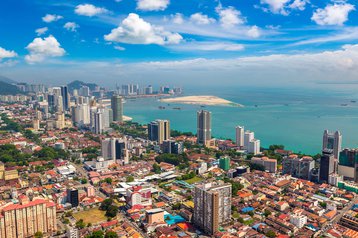 In a report from Reuters, the new PM accused the DNB's plans for a state-owned 5G network of not being transparent, while also alleging that "no proper tender process" was carried out.
His comments prompted a swift response from the DNB, which was created under the leadership of Muhyiddin Yassin in 2021. The plan for the state-owned 5G agency would see Digital Nasional Berhad (DNB), own the full 5G spectrum, with several carriers using the services.
"To clarify further, the approved cost of the 5G network and infrastructure deployment is RM16.5 billion ($3.75bn) over the next 10 years. The network will be funded by revenues generated by the sale of 5G capacity to the MNOs. There is no Government funding or guarantees anticipated or expected, other than an initial start-up investment of RM500 million ($113m)," said the DNB in a statement today, which said it has "set out to correct certain statements made at the recent Federation of Malaysian Manufacturers (FMM) Industry 4.0 Conference".
Malaysian operators Celcom Axiata, DiGi Malaysia, Telekom Malaysia, and U Mobile have all signed up for a ten-year agreement with the DNB. Another operator, YTL Communications, also penned an agreement to take an equity share in the DNB's shared 5G network.
Celcom and Digi have since completed a merger to become Celcom DiGi. The DNB also noted that all five operators have launched retail 5G services to end users following the execution of their respective Access Agreements on October 31.
Meanwhile, Maxis, another Malaysian operator, is continuing to review the agreement before signing up.
The DNB further outlined the current level of 5G coverage within its statement, noting that 5G covers approximately 38 percent of populated areas nationwide, including key industrial areas across the Klang Valley, Penang, and Johor.
By 2024, its network is on course to cover 80 percent of the population, added the DNB, with plans to expand into more industrial zones of the country.