Mapletree Industrial Trust has acquired a data center in Osaka, Japan, marking its entry into the country's data center market.
Mapletree Industrial Trust Management Ltd., as manager of Mapletree Industrial Trust (MIT), this week announced the acquisition of a newly-built data center in Osaka, Japan.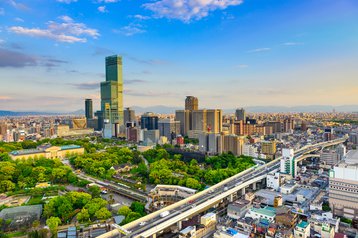 It was acquired through the purchase of the trust beneficial interest for JPY52 billion ($372.8m), which will be financed through a combination of debt and proceeds from an equity fundraising. The deal is set to close in Q3 2023.
MIT has entered into a conditional trust beneficial interest purchase and sale agreement with Suma Tokutei Mokuteki Kaisha, and will be acquiring a 98.47 percent stake in the property.
Set on a 45,280 square foot (4,200 sqm) site, the data center spans a total of 143,500 sq ft (13,330 sqm) with 136,900 sq ft (12,720 sqm) of lettable space and a reported 10MW of capacity. The property has a 70-year land lease commencing on October 1, 2020.
The multi-story facility is fully leased to an "established data center operator" MIT has an existing relationship with and a 20-year lease. The first phase of the fit-out was completed in November 2022, with the remaining phases to be completed in stages until May 2025.
DigitalEdge, Colt DCS, and Digital Realty have all completed data centers in Osaka in the last year. DC Byte also reports SKYY Development completed a facility in Osaka in late 2022.
Tham Kuo Wei, CEO of Mapletree Industrial Trust Management, said: "The proposed acquisition offers a strategic opportunity to diversify our data center presence into Japan, one of the most developed data center markets in the Asia Pacific. It will enlarge our presence in the resilient data center sector, which continues to offer attractive growth prospects. The addition of a high-quality data center with its long-term lease to an established data center operator will provide a stable income stream and strengthen MIT's tenant base."
MIT owns data centers across the US and in Singapore. Mapletree Investment built a data center in Hong Kong in 2021.
Tham added: "We have reached another milestone in our portfolio rebalancing efforts with this accretive acquisition. We will continue to pursue transactions in dynamic new markets beyond North America and Singapore and explore divestments of non-core assets to further improve portfolio resilience and growth prospects."