Spanish operator Yoigo, which operates under the MasMovil Group, has extended its 5G footprint to more than 1,400 locations in the country.
This figure is up from 900 that was reached by June, with the company set to add even more locations.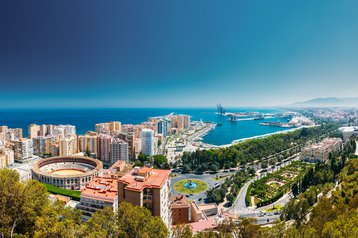 The latest expansion has added 505 new locations, with the operator claiming to cover 70 percent of the country's population.
MasMovil's 5G service is now live in the following provinces: Albacete, Alava, Alicante, Almeria, Asturias, Avila, Badajoz, Balearic Islands, Barcelona, Bizkaia, Burgos, Castellon, Caceres, Cadiz, Cantabria, Ceuta, Cordoba, Cuenca, Ciudad Real, A Coruna, Gipuzkoa, Granada, Girona, Guadalajara, Huelva, Huesca, Jaen, Leon, Lleida, Lugo, Madrid, Malaga, Melilla, Murcia, Navarra, Ourense, Palencia, Las Palmas, Pontevedra, La Rioja, Salamanca, Santa Cruz de Tenerife, Segovia, Seville, Soria, Tarragona, Toledo, Valencia, Valladolid, Zamora, and Zaragoza.
It's been just over two years since the operator launched 5G services in September 2020. Its 5G service initially went live in 15 locations, with the operator currently sitting on 80MHz of 3.5GHz spectrum.
MasMovil signed a "virtual active sharing mode" agreement with Orange Spain in 2019, enabling the operator to access Orange Spain's entire 5G network. This 5G deal is valid until 2028, with the option to extend for five years.
The operator is expected to merge with Orange Spain, after the two signed a binding agreement to combine their respective operations in Spain earlier this year, with the potential merger valued at €18.6 billion ($19bn) at the time.
MasMovil recently agreed on a deal with Vodafone over the sale of its Portuguese Nowo for a reported €150 million ($146m). The deal is expected to be completed in the first half of 2023.