Mavenir Telecom has entered into a strategic partnership with i2i Systems to drive an Open RAN collaboration in Türkiye.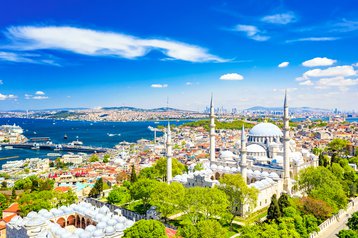 The timing of the partnership arrives just weeks after Mavenir secured $100 million worth of capital following its latest fundraiser, including finances to be used for its Open RAN drive.
Its partnership with Turkey-based i2i will see the duo working on shared principles of importance for the implementation and development of technology for Open RAN networks.
In a statement, Mavenir said that the two companies will work together across its fully containerized microservices solution portfolio, with the intention of adopting the necessary localization to accelerate the delivery and adoption of Open RAN.
"This partnership further strengthens the Open RAN ecosystem and is intended to deliver the appropriate level of localization required to accelerate the delivery and adoption of Open RAN in Türkiye. The collaboration with i2i Systems will support operators in building open and disaggregated architecture for containerized, cloud-native, AI-driven, automated networks," said BG Kumar, president of Mavenir's access networks, platforms, and MDE.
Last month, Mavenir was selected by UK mobile operator Virgin Media O2 for its Open RAN deployment, a partnership that sees Mavenir providing an Open virtualized Radio Access Network (Open vRAN) solution for sites on Virgin Media O2's network.