Mechanical Technology Inc (MTI) is to acquire Soluna Computing (SCI) in order to grow cryptomining operations at renewable sites.
New York-based MTI was founded in 1961 as a developer and manufacturer of rotating machinery and instrumentation. As well as designing and manufacturing test & measurement instruments and systems through its subsidiary MTI Instruments Inc., the company mines cryptocurrency through its EcoChain subsidiary.
Soluna has seemingly pivoted to build small-scale data centers to buy & use all excess or unsold energy from renewable energy plants. It then uses the absorbed energy for 'batch' job processes, such as cryptocurrency mining, scientific computing, artificial intelligence, and machine learning.
Post-acquisition, MTI will be renamed Soluna Holdings, while SCI and EcoChain will be renamed Soluna Computing. The companies did not disclose the value of the deal.
The deal does not include the Harmattan Wind farm in Morocco, which is an asset of Harmattan Energy, Ltd. (formerly called Soluna Technologies, Ltd.).
The companies say they will have a combined development pipeline of 350MW. Around 50MW is expected to be operational by the end of 2021 and another 50MW by the end of the second quarter of 2022.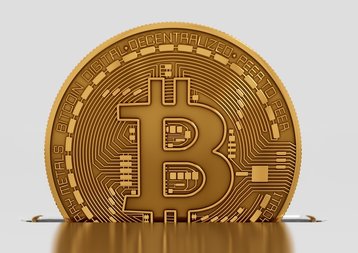 "We're excited about this acquisition and the opportunities it brings for Soluna to continue helping renewable power producers sell every megawatt of energy," said John Belizaire, Soluna Computing CEO. "What we're offering now will be an industry standard within three years. It's up to the first movers in the power business to seize this revenue advantage."
Soluna claims energy producers lose up to 30 percent of the energy they could produce due to power grids being inflexible and unable to absorb it. MTI said the combination will allow SCI to more easily access the capital and resources necessary to scale.
"With the surge of demand for batchable computing on the horizon, this transaction puts MTI in a strong position to provide significant value for investors," said Michael Toporek, MTI CEO. "The future of computing is renewable energy, and this acquisition demonstrates my belief in both the sustainability and the profitability of this new frontier."
"The Soluna team has hit upon a formula for creating and creatively financing computing facilities by solving power producers' and grid operators' inherent supply and demand problems, that is, the excess energy produced but not used as a result of the mismatch between the time of energy production."
In January EcoChain acquired land in the southeast US and plans to complete the construction of a 25MW data center by the fourth quarter of 2021. Soluna was the technical partner for the project. MTI invested $500,000 in Soluna in 2020.
Founded by the Brookstone Partners fund as a blockchain company, Soluna announced it was building a 36MW wind farm – capable of reaching 900MW when fully developed – in Dakhla, Morocco in 2018 after acquiring Altus AG subsidiary AM Wind. The company planned to mine its own cryptocurrency on the site as well as offer energy to other cryptomining firms.
Correction: An earlier version of this story said Soluna's stake in the Wind farm was now owned by Harmattan Energy Ltd, a subsidiary of Havoc Partners LLP.
Havoc Partners LLP has contacted DCD to confirm it has no connection to Soluna Computing, Mechanical Technology Inc. nor the previously mentioned Harmattan Energy Ltd. Havoc Partners LLP does however own the Jersey-registered entity Harmattan Energy Ltd, which is a separate company. We apologize for the error.