Russian telecoms company Megafon has claimed the latest US sanctions imposed on Russia won't have any 'material impact' on the company.
The comments come shortly after the US outlined sanctions against 29 companies and 25 individuals, including Russian billionaire Alisher Usmanov.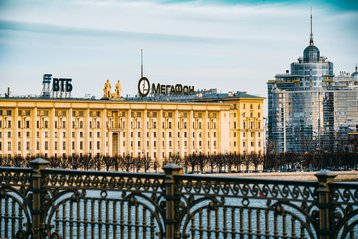 Significantly, Usmanov is being targeted by the US Treasury, with Washington focusing on his company USM and the firms it owns a stake in, which includes Megafon. Usmanov is subject to sanctions in multiple jurisdictions.
But on the same day that these sanctions were issued (April 12), Reuters reported that the Treasury Department's Office of Foreign Assets Control (OFAC) issued a license that authorizes Megafon to provide telecoms services, plus have the ability to trade with US entities in software, hardware, and technology for providing Internet services.
"This essentially means that there is no direct, material impact on our business, our subscribers, and the services - including roaming - that we provide to them, from the US regulator's decision," the operator said,
Western hardware vendors such as Ericsson and Nokia have departed Russia in the wake of its unprovoked invasion of Ukraine. Chinese vendor Huawei has remained, but has split its corporate divisions in Russia and Belarus from the rest of the countries in the CIS (Commonwealth of Independent States) block.
Earlier this year, Megafon was linked with a potential takeover by another Russian operator Rostelecom.