Meta, the company formerly known as Facebook, has increased the temperature it runs its server rooms at in an effort to cut water usage.
The company detailed its water conservation efforts at the 7×24 Exchange Fall Conference, which were reported on by Data Center Frontier.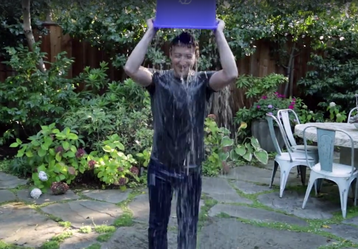 Meta has increased the temperature it runs its data halls by five degrees to 90°F (32.2°C).
Over the summer, it increased the temperature in one half of a data center and compared failure rates and other changes to the other half. Now it is confident that it can start rolling out the increase.
The company similarly tested lowering humidity levels in 2020, and is bringing its server rooms down to as low as 13 percent around the world.
"We have a ruthless focus on reducing our water usage," James Monahan, data center facilities engineering director for Meta, said, per DCF. "Being water positive means we are going to restore more water back to the environment than we consume."
Running at higher temperatures requires less water for cooling, while lowering humidity can also reduce water usage.
Microsoft last year also said it would increase its data center temperatures to save water, but did not reveal what temperature range it was targeting.
At the conference, Meta also detailed other changes, including reducing the number of 'backwash' processes to clean filtration systems, and adjusting water softening systems.
Meta plans to be water positive by 2030, and has invested in several water restoration projects at the state level.
But, as many of its large facilities are in drought-stricken areas, some are concerned about local impacts even with wider restoration efforts.
As of 2021, it used 678 million gallons of water in its global operations, along with another 875 million gallons in water consumption embedded in its electricity production. It claimed its restoration efforts added 617 million gallons.
This week, the company revealed that despite cutting back elsewhere it plans to aggressively spend on building out its data center infrastructure.