Mexico's Querétaro state planning and budget committee has given approval for a trust to develop CloudHQ's planned $4 billion Colón data center campus.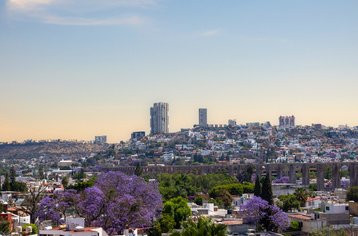 As part of the trust, the state will provide a 518,470 sqm (5.58m sq ft) property worth $17.7 million where the campus will be located.
CloudHQ is planning to develop a six-building hyperscale data center complex at the site, with each data center having an IT capacity of up to 48MW, for a total of 288MW across the campus.
As part of the agreement for the trust, CloudHQ has to begin construction by Q1 2024 or the land will be returned to the state's ownership.
It is hoped that once construction commences, around 1,250 long-term temporary jobs will be generated in the area, and 600 full-time jobs.
CloudHQ is also in the process of developing data center campuses in Rio de Janeiro, Brazil, and another with 288MW of capacity in the Sao Paulo state, which broke ground in March 2023.
CloudHQ has data centers - either planned or existing - in Culpeper, Ashburn, and Manassas, Virginia; Elk River and Minneapolis, Minnesota; Mount Prospect, Illinois; London and Oxfordshire, UK; and outside Paris, France.
The company is also listing planned developments in other locations across North America, Europe, and Latin America.
Querétaro is home to two Digital Realty data centers, and companies Equinix, EdgeUno, Ascenty, and Telmex also have a presence in the Mexican state. Google confirmed in March 2023 that its upcoming Mexico cloud region would be located in the state; Oracle hosts one of its Mexico cloud regions in the Telmex Querétaro data center. AWS and Microsoft are reportedly developing their own cloud regions in the Mexican state.
More in Construction & Site Selection