Microsoft has acquired UK-based Lumenisity Limited, a manufacturer of hollow core fiber (HCF) solutions.
A type of optical fiber technology, HCF features an air-filled center channel that is surrounded by a ring of glass tubes, akin to a honeycomb pattern. The design allows for higher capacity with minimized chromatic dispersion.
Though not a new technology, interest in the technology has been growing as performance and reliability issues have improved.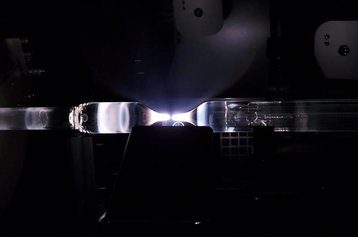 Lumenisity was formed in 2017 as a spin-off from the Optoelectronics Research Centre (ORC) at the University of Southampton to commercialize its HCF technologies. The company had raised £12.5 million; euNetworks was a customer, while BT had conducted trials with the fiber firm. It recently opened a 40,000 sq ft HCF manufacturing facility in Romsey, UK.
Microsoft company said the acquisition will expand its ability to 'further optimize its global cloud infrastructure' and serve Microsoft's Cloud Platform and Services customers with strict latency and security requirements. Terms of the deal were not shared.
Lumenisity's HCF solutions uses a proprietary design where light propagates in an air core, which it claims has 'significant advantages' over traditional cable built with a solid core of glass.
"Organizations within the healthcare, financial services, manufacturing, retail, and government sectors could see significant benefit from HCF solutions as they rely on networks and data centers that require high-speed transactions, enhanced security, increased bandwidth, and high-capacity communications," Microsoft said of the acquisition.
"For the public sector, HCF could provide enhanced security and intrusion detection for federal and local governments across the globe. In healthcare, because HCF can accommodate the size and volume of large data sets, it could help accelerate medical image retrieval, facilitating providers' ability to ingest, persist and share medical imaging data in the cloud. And with the rise of the digital economy, HCF could help international financial institutions seeking fast, secure transactions across a broad geographic region. "
In its own post about the news, Lumenisity said: "We are proud to be acquired by a company with a shared vision that will accelerate our progress in the hollow-core space. This is the end of the beginning, and we are excited to start our new chapter as part of Microsoft to fulfill this technology's full potential and continue our pursuit of unlocking new capabilities in communication networks."