Microsoft has filed to develop two data centers in San Jose, California.
San Jose Council Planning Division is set to meet on August 17 to discuss Microsoft's plans for a 65-acre site at 1657 Alviso-Milpitas Road.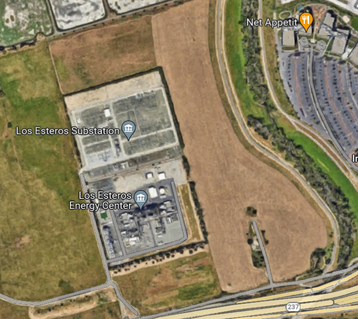 The company is requesting a permit to remove 79 trees for the construction of two single-story data center buildings totaling 397,205 square feet (36,900 sqm), a substation, and 224 backup generators.
Microsoft acquired the land, along Route 237, back in 2017 for around $73 million. At the time the company was proposing to develop a single four-story, 436,880 square feet (40,587 sqm), 49.5MW data center by 2020.
The site, adjacent to a Los Esteros Critical Energy Facility and substation, is reportedly also set to feature a natural gas microgrid.
The site is close to a number of Google offices and data centers, a church site Vantage is proposing to turn into a data center, and a recently-proposed data center development site near a TopGolf.
Elsewhere in the city, Microsoft is also planning to build two five-story data centers on land it bought last year near the corner of Component Drive and Orchard Parkway, according to reports. It bought the 21-acre plot for $78 million in 2021.