Microsoft is expanding its presence in Des Moines, Iowa, after gaining permits for new data centers.
The Business Record reports that in December the company was issued a permit valued at $255 million for a data center at 5855 SW Kerry St. The permit is for a 250,000 sq ft facility described as DSM 12 Buildout in West Des Moines.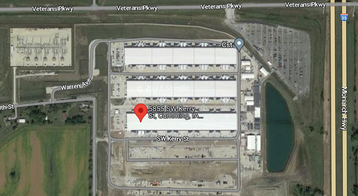 The SW Kerry Street site, also known as Project Osmium was announced in 2016 and will span 1.7 million sq ft (158,000 sq m) of land once fully built out. The company was granted permission for a third of five buildings on the site in 2021.
2022 also the company gain a permit in July for a data center at 3655 S.E. Soteria Ave. Issued to Microsoft contractor the Weitz Company, the permit was for a 184,600 sq ft facility under the description DSM 14. The plot is currently undeveloped land located close to the company's future Project Ginger East location.
Microsoft is building out heavily in the Des Moines area. It has a number of projects – Project Ginger West, Project Ginger East, as well as Project Mountain, Project Alluvion, and Project Osmium at several locations in the city in various stages of development.
Project Ginger East will be located on about 130 acres south of Highway 5 and north of South County Line Road. In the west of the city, the company is developing on 180 acres south of 11100 Booneville Road for what is known as Project Ginger West. Both Ginger East and West will each be about 1.8 million square feet and each cost about $1 billion to develop.
Project Mountain, first announced in 2009 and expanded in 2011 and 2013, is a two-building campus on South 88th Street.
First announced in 2014, Project Alluvion is located on White Crane Road to the south of the Ginger East Site. It consists of eight buildings totaling more than 1 million sq ft (92,900 sqm).