Microsoft has hired Sam Altman, Greg Brockman, and other OpenAI researchers that left the startup in a dramatic series of events over Friday and the weekend.
Dozens are believed to have quit the company behind ChatGPT after its board suddenly fired Altman and said that he was "not consistently candid in his communications with the board, hindering its ability to exercise its responsibilities."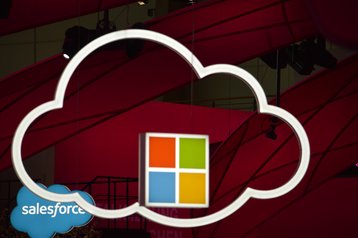 Details about those inconsistent communications have yet to be revealed, but the firing is believed to center on the friction between those that wanted OpenAI to stick to its non-profit AI-safety roots, and Altman's efforts to build a huge business backed by Microsoft.
Following the firing and co-founder Brockman quitting, other employees threatened to quit if Altman was not reinstated.
Over the weekend, OpenAI executives said that they were working to bring Altman and Brockman back, with the board stepping down. At the time, Microsoft was interested in taking a board seat, and Microsoft CEO Satya Nadella is believed to have been assisting OpenAI interim CEO Mira Murati in getting Altman back.
But late Sunday, after Altman returned to the OpenAI office for negotiations, the co-founder and board director Ilya Sutskever announced that Altman would not return.
Instead, he will now join Microsoft as CEO of the new division. The company has invested as much as $13 billion in OpenAI, mostly in the form of Azure cloud credits, and has perpetual rights to use and sell OpenAI technology.
"We remain committed to our partnership with OpenAI and have confidence in our product roadmap, our ability to continue to innovate with everything we announced at Microsoft Ignite, and in continuing to support our customers and partners," Microsoft's Nadella said.
"And we're extremely excited to share the news that Sam Altman and Greg Brockman, together with colleagues, will be joining Microsoft to lead a new advanced AI research team. We look forward to moving quickly to provide them with the resources needed for their success."
It is not yet known how many of the dozens of departed OpenAI staffers have joined Microsoft.
OpenAI, meanwhile, has replaced interim CEO Murati with interim CEO Emmett Shear. Murati had tried over the weekend to bring Altman back.
Shear co-founded video streaming service Twitch, which sold to Amazon for $1 billion in 2014. He left that company in March, ahead of significant layoffs at the company.
"Today I got a call inviting me to consider a once-in-a-lifetime opportunity: to become the interim CEO of OpenAI," Shear said. "After consulting with my family and reflecting on it for just a few hours, I accepted."
He added: "The board did *not* remove Sam over any specific disagreement on safety, their reasoning was completely different from that. I'm not crazy enough to take this job without board support for commercializing our awesome models."
Shear said that he would "hire an independent investigator to dig into the entire process leading up to this point and generate a full report."
More in Workforce & Skills