Microsoft has launched a Polish Azure cloud region in the capital city of Warsaw.
"Today, Microsoft announced the opening of its newest trusted cloud region, the first in Central and Eastern Europe, located in Poland," the company announced this week. "Microsoft's Polish cloud region consists of three independent physical locations around Warsaw, each consisting of one or more data centers."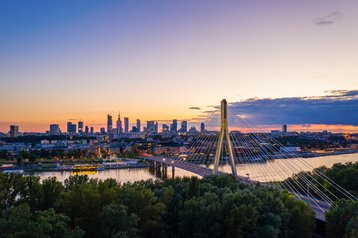 Plans for a Polish Azure region were first announced in May 2020, with Microsoft at the time saying it planned to invest $1 billion into the eastern European country.
"Connecting Poland to the largest trusted global cloud infrastructure is significant support for the resilience of the country, society, and organizations, and the development of the Polish Digital Valley," said Ralph Haupter, President, EMEA, Microsoft.
In 2018 local operator Beyond.pl announced plans to offer cloud services based on Microsoft Azure Stack out of its Data Center 2 in Poznań.
Google launched a Polish cloud region in April 2021, two years after first announcing its intention to do so. Google was the first of the big three US cloud players to open a data center in Poland.
Last saw AWS launch a Local Zone Edge location in Warsaw, but the company doesn't have a full region in the country, and hasn't announced any plans to.
"Microsoft's investment in Poland will accelerate our country's transformation into a technology hub for the Central and Eastern European region," said Prime Minister Mateusz Morawiecki. "Thanks to the development of the Polish Digital Valley, hundreds of engineers and developers will be able to play a key role in the global economy without leaving the country. This is responsible development."