Microsoft is getting a new Point of Presence (PoP) in Egypt.
The collaboration with Telecom Egypt will expand the availability of the company's content and services in the country, and could appeal to businesses located in Africa and the Middle East.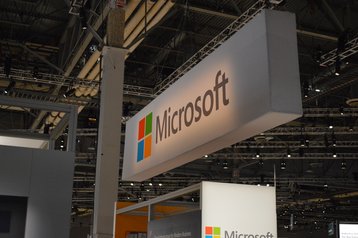 Crossing the Red Sea
Microsoft's 'edge nodes' are an important part of its global content delivery network (CDN).
The company has not revealed the location or specifications of the data center it will use, but once the node comes online, it will become a part of the tech giant's network of 100 data centers, 135 edge node locations, and more than 100,000 miles of fiber and submarine cable systems across the globe.
Dr. Amr Talaat, Minister of Communications and Information Technology of Egypt, said: "Egypt is moving towards achieving a promising digital transformation strategy to build a strong economy.
"It is important to take full advantage of the unique geographical location of Egypt overlooking the Red Sea and the Mediterranean, which enables the country to become a regional digital hub."
Telecom Egypt was founded in 1854 and is Egypt's primary telephone company. The country's distinct geographic location on the shores Red and Mediterranean seas has enabled Telecom Egypt to connect more than 11 cable systems from the east, and 13 from the west, linked with the Red-Med Corridor consisting of seven routes across Egypt.
Due to the government's 80 percent share in the company, Telecom Egypt is beholden to the Ministry of Communications and Information Technology for all major decisions concerning finances, tariffs and employment.
Liquid Telecom is another company that has a partnership with Telecom Egypt; last year, the African telecommunications group spent $400 million expanding network infrastructure and data centers across the country.