Microsoft is reportedly planning a new data center campus in Melbourne, Australia.
The Urban Developer reports that documents for the proposal drawn up by engineering firm Dem went on display earlier this month, with Microsoft's name included within the documents.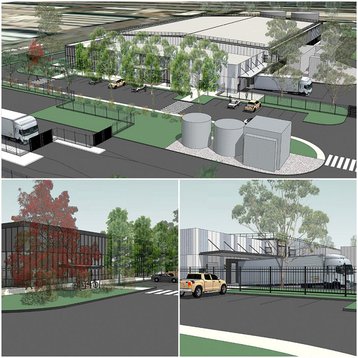 The proposals show plans for a 22,500 sqm (243,000 sq ft) development at 20-28 Cawley Road in Yarraville, Victoria, that is part of a larger 130,000 sqm (1.4 million sq ft) site the technology giant purchased from Australian developer Time and Place in 2021 for AU$90 million (US$66.8m).
The data center would be a two-story building; the development would include approximately 5,000 sqm (53,800 sq ft) of data storage and plant area, 1,200 sqm (12,900 sq ft) of ancillary office area.
The development, to be known as MEL4, would sit alongside a larger MEL5 data center, which is yet to be put forward to the City of Maribyrnong.
Microsoft currently operates three Australian Azure cloud regions in New South Wales, Victoria, and Canberra; the first two regions opened in 2014, the latter in 2018.
Last year Microsoft announced plans for a new data center campus in west Sydney. The company is aiming to build a $1.3 billion campus at Kemps Creek, in a new industrial estate being developed by Frasers and local fund manager Altis Property Partners in New South Wales.
The Kemps Creek data center site would include two two-story data hall buildings, an office, an on-site substation, and 61 generators. The entire site comprises a total area of approximately 17.38 hectares. The data halls will total around 65,354 sqm (700,000 sq ft); documents show that designs are currently underway for two 48MW centers, with a third data center being designated as a future build for a total of 144MW capacity.
All of the major cloud players have a presence in Australia. This year, Google opened a new GCP region in Melbourne, Victoria; its second in the country.