Microsoft has announced it will launch a Brazil Southeast cloud region in Rio de Janeiro.
The Azure region will support cloud applications for mission-critical workloads with high availability and will launch in 2021.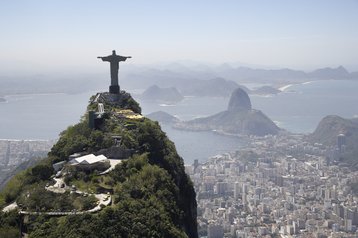 Free training
Along with the cloud region, Microsoft will also train around 5.5 million citizens on how to use its systems. As well as its commitment to upskill Brazilians, it also announced it will use AI applications to protect the Amazon rainforest from deforestation.
"Today's announcement demonstrates Microsoft's commitment to supporting an inclusive economic recovery in Brazil," said Microsoft Brazil president Tânia Cosentino.
"Through investments in skilling, expansion of our cloud infrastructure, and commitment to supporting sustainability initiatives that preserve Brazil's diverse ecosystem, we aim to promote new innovation and growth in the country."
Microsoft launched its first data center region in São Paulo State in 2014. Since then, Microsoft's partner ecosystem in Brazil has grown to encompass 25,000 businesses across key Brazilian industries.