Microsoft has signed a Power Purchase Agreement (PPA) with AES Brazil to procure wind energy in Brazil.
"From July 2024, Microsoft Brasil will rely on renewable energy from AES Brasil, in a contract signed for a period of 15 years," energy firm AES said last week.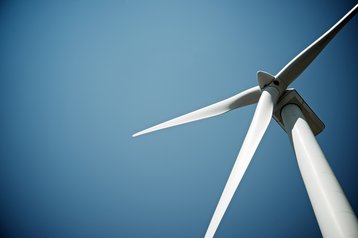 The company said Microsoft will be offtaking 154MW from the Cajuína Wind Complex in Rio Grande do Norte. Construction on the wind farm started in 2022 and the site is due to begin operations later this year, with the PPA coming into effect in July 2024.
"This long-term agreement with Microsoft is a milestone for AES Brasil, after all, it is a company that has pioneering spirit and technological innovation as its main characteristics, combined with global standards that are a reference in sustainability," said Rogério Jorge, CEO of AES Brazil.
"Microsoft, a leading company in the transition to clean energy, has been seeking to decarbonize its energy matrix worldwide, and has AES Brasil as its ideal partner to support it on this journey here in the country."
Tânia Cosentino, president of Microsoft in Brazil, added: "This action reinforces Microsoft's commitment to accelerating sustainable practices and generating even more efficiency for our operations. The estimate is that, by 2025, our cloud, Microsoft Azure, will use 100 percent renewable energy."
Though the first deal between Microsoft and AES' Brazilian unit, the two companies previously signed a renewable energy deal to power the cloud company's data center in Virginia and California, as well as facilities in Chile. AES has also signed PPAs with Google and Amazon in the US.
Microsoft launched a São Paulo Azure cloud region – known as Brazil South – in Campinas in 2014. It was expanded to three availability zones in 2021.
The company announced plans for a second Brazilian region – Brazil Southeast – in Rio de Janeiro in 2020. The location is no longer listed on the company's site and has been re-classified as a 'reserved access region.'
Microsoft is currently developing a new data center in Sumaré and another in Hortolândia, both in São Paulo state outside Campinas.