Microsoft has agreed to switch cooling systems for future data centers in the Goodyear area of Phoenix, Arizona.
The company is switching from a water-cooled to air-cooled solution for future buildings at its Goodyear campus as the City is currently unable to handle more wastewater and is unable to make the site's water potable.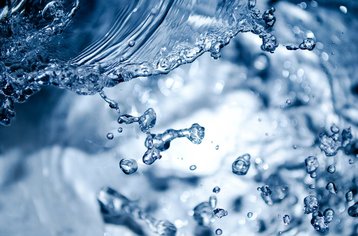 The switch was first reported by BizJournal, and will also see the company invest more than $40 million to expand the city's wastewater capacity to handle more wastewater.
Microsoft signed an updated development agreement with the city that was approved last week.
"Only the first three buildings on that site will be water-cooled, they're going to convert to air-cooled buildings after this third building," said deputy city attorney Sarah Chilton at the council meeting. "Part of that is, as it turns out the water that we're able to deliver has high levels of total dissolved solids (TDS) and it would just be cost prohibitive to recycle and take additional water supplies needed to treat it so that the TDS level was reduced."
Microsoft first announced plans to develop data centers in Goodyear in 2019, with aims of developing two buildings – known as PHX-10 and PHX-11 – spanning 245,000 sq ft and 243,000 sq ft, and the potential to build up to three more. The company launched its West US 3 Azure region in Arizona in 2021.
BJ notes that Microsoft has completed the first 290,000 sq ft building, is close to finishing the second 250,000 sq ft facility, and wants to construct a third 250,000 sq ft building soon. But the city doesn't have enough sewer line or wastewater plant capacity to take on much more of the company's wastewater.
According to City documents, when Microsoft acquired the PHX 10-11 site – located between Broadway Road and MC-85 to the north and south sides, and Bullard Avenue and Litchfield Road to the east and west– its original intent was to develop five data centers, each using direct evaporative cooling requiring no more than one million gallons per day of water, but the campus is currently limited to 500,000 gallons into existing lines.
The city said Microsoft has not completed construction of the improvements that would limit the level of total dissolved solids such as salt and minerals into existing sewage lines, nor did it construct a discharge control system or storage improvements. The company has also "effectively abandoned" its original plan to return treated industrial discharges from its operations to be used as a raw water source.
City officials also note Microsoft's existing water system sees cooling water circulated at least twice, doubling the level of total dissolved solids, bringing it close to the agreed 1400 mg/L limit.
The documents note higher levels of TDS create problems for the operations of the city's wastewater treatment plant, and is working on its own "brine solution" to address this issue and potentially make the water potable. Microsoft was in discussions to participate in the process, and so stopped worked on some the water infrastructure, but nothing came of it yet because the city has not finalized a solution.
"The first challenge is the lack of treatment capacity at the city's 157th Avenue Wastewater Treatment Plant. At this point, there is no additional capacity available to at the city's wastewater treatment plant to accept industrial discharges from Microsoft's operations in excess of the 500,000 gallons per day currently allowed."
As a result of these challenges, Microsoft and the city have agreed that all future data centers developed on the PHX 10-11 Site after PHX 12 will be air-cooled.
The parties have also both agreed that Microsoft will have completed the construction of a dedicated discharge line for industrial discharge from the site by the end of August 2024. If not completed on time, the company will be required to store all the discharge on-site. It will also have to construct any additional water lines if deemed necessary.
Microsoft will make a $36 million payment towards the cost of an expansion of the wastewater treatment plant needed to treat discharge generated by the campus at full build-out. The total expansion of the plan is estimated to cost around $90 million. It will also deposit more than $5 million as assurance.