Mirantis has entered into a definitive agreement to acquire TCP Cloud, a company that focuses on managed services for OpenStack, OpenContrail and Kubernetes.
The OpenStack cloud provider said that the acquisition will support Mirantis' partnership with Google and Intel that seeks to improve Fuel, the purpose-built lifecycle management tool for OpenStack, and make it work better with Kubernetes. TCP Cloud's MK.20 tech will be integrated with Mirantis OpenStack in its next release.
Open source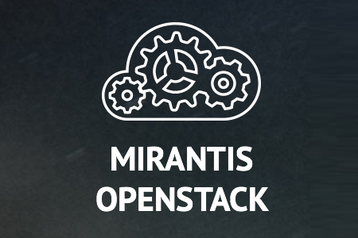 "The model for delivering infrastructure employed by traditional vendors is fundamentally misaligned with modern software development patterns," Mirantis CEO Alex Freedland said.
"Disruptors of the digital era push new code to production multiple times a day, while traditional enterprise vendors ship infrastructure as packaged software once every few years and require forklift upgrades."
Adam Scotnicky, TCP Cloud CEO, added: "Mirantis and TCP Cloud share a vision of building open source software, and continuously delivering it to digital enterprises.
"By acquiring TCP Cloud, Mirantis will have increased influence in key open source communities and broader expertise in continuously delivered infrastructure. This powerful combination will help customers like AT&T and Volkswagen build software faster, and emerge as winners in the digital economy."
Jonathan Donaldson, VP of software defined infrastructure at Intel, said: "Mirantis' acquisition of TCP Cloud provides a major step forward towards our joint goal of delivering this breakthrough open SDI stack to the market."
Terms of the deal to acquire the 30 person team in Prague, Czech Republic were not discussed, but it comes a year after Mirantis scored a $100m investment from Intel.