Latin American data center firm Navégalo is to soon launch a new facility in Costa Rica.
The company this week said the 300-rack facility will open on August 15. Phase one will offer 5MW, with the data center scalable to 15MW.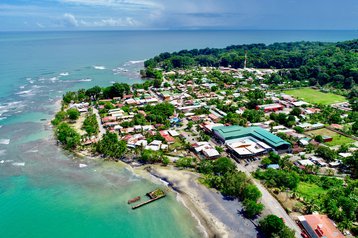 Cesar Sanabria, Navégalo´s business development manager, said: "Clients will enjoy a highly connected environment, enabling them to thrive in the digital landscape, whether it's accessing cloud services, collaborating with global partners, or delivering content to end-users."
The new facility is ANSI/TIA-942 Rated 3, and Uptime Tier III certification is expected later this year.
Founded in 2002, Navégalo offers hosting, domains, VoIP, cybersecurity, and colocation services. Known as Grupo GMS until 2019, the company has previously acquired Rack Lodge, Boomerang Wireless, Othos Telecom, and Block DDoS.
As well as two facilities in San José, Navégalo is present in Miami, Florida (via Equinix & Digital Realty); Guatemala City, Guatemala; San Salvador, El Salvador; Managua, Nicaragua; Tegucigalpa, Honduras; and Balboa, Panama.
Costa Rica has a small data center market, populated by local players such as ADN, Codisa, Serverslodge, CRServers, and Racknation. Layer 9 recently said it was exploring potentially developing a campus in Costa Rica at the behest of a hyperscale client.
More in Construction & Site Selection