NEC Corporation has joined Orange's 5G SA experimental network, with the Japanese company joining Mavenir in a trial to drive innovations in Open RAN.
The Japanese IT and electronics giant helped the operator in its trials of the experimental network, by deploying massive MIMO on its 5G SA experimental network at Orange's Gardens campus in Chatillon outside Paris. This experimental network is called Pikeo, and Orange claims it's Europe's first 5G Standalone, fully end-to-end, experimental cloud network.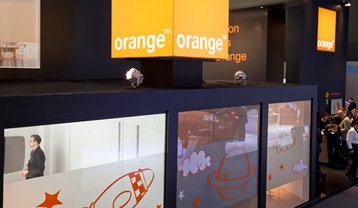 Orange revealed that it's using Mavenir's cloud-native Open vRAN software on its cloud infrastructure, while NEC provides its 32T32R massive MIMO (mMIMO) active antenna unit (AAU). It is thought that this can deliver higher capacity and enhanced coverage.
In a statement NEC Corporation said that interoperability between radios and virtualized Distributed Units (vDUs) over the O-RAN Alliance Open Fronthaul was a key deployment milestone for Open RAN.
"Mavenir and NEC's successful Open RAN deployment of mMIMO on Orange's Innovation 5G SA experimental network is a major stepping stone on the road towards Open RAN deployments and illustrates Orange's commitment to support the development of multi-vendor Open RAN solutions with innovative partners," said Arnaud Vamparys, SVP of radio access networks and microwaves at Orange.
NEC is the latest in a long list of names to join the trials, joining a pilot with Orange and Mavenir at the Orange Gardens campus.
Orange first announced its plans for its two-year cloud-native 5G Standalone trial last year, with several companies joining the pilot, including Mavenir, Casa Systems, Hewlett Packard, Dell, Amdocs, and Xiaomi.