NEC Corporation subsidiary NEC Fielding has turned to liquid cooling system vendor Asetek for help on a new high performance computing installation in Japan.
The IT support division of NEC will deploy Asetek's RackCDU Direct-to-Chip liquid cooling gear at an undisclosed facility, in the first ever partnership between the two companies.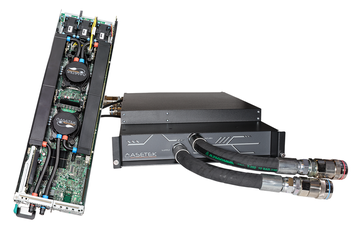 Seeking partnerships
"We are pleased to work with NEC on this project and look forward to further collaboration in the future," John Hamill, Asetek COO, said.
"Partnering with leading OEMs such as NEC is a cornerstone of our strategy to develop the emerging data center market."
Noritaka Hoshi, NEC senior manager, added: "Liquid cooling technology is becoming a key supercomputer component. Asetek's direct-to-chip technology enables more effective cooling and increased computational performance in high density HPC clusters, adding value for our end-users."
Earlier this year, Asetek signed a deal with another OEM for an undisclosed HPC installation. At the time, André Sloth Eriksen, CEO and founder of the company, said: "Adding OEMs has been a key goal for our data center business and it is particularly satisfying to add another significant OEM to our portfolio of customers.
"This order confirms our ability to leverage our leading position in the HPC segment to attract new customers as well as end-users."
The Asetek RackCDU D2C uses hot water liquid cooling to capture between 60 and 80 percent of server heat, which the company claims reduces data center cooling costs by over 50 percent.