Departure board systems at the Gatwick Airport near London went down on Monday, causing chaos and forcing staff to share flight information using white boards and megaphones.
The airport website was also unavailable, but no flights were actually canceled.
The outage was blamed on a damaged fiber optic network cable, owned by Vodafone.
Redundancy matters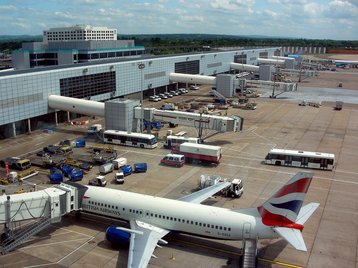 Gatwick is the UK's second busiest airport, serving 45.6 million passengers in 2017.
The problems started around 8am GMT, affecting every digital departure board in both the south and the north terminals, and lasting for around eight hours.
As a result of the outage, thousands of passengers were unable to check their departure times and gate numbers, and around 200 inevitably missed their flights, reports The Independent.
"We have identified a damaged fiber cable which is used by Gatwick Airport to display flight information," said a statement from Vodafone. "Our engineers are working hard to fix the cable as quickly as possible. This is a top priority for us and we are very sorry for any problems caused by this issue. We are keeping Gatwick Airport constantly informed of progress."
Most of the issues were resolved around 4pm.
While the screens were offline, the airport staff resorted to sharing flight information using a range of low-tech solutions including white boards, marker pens, walkie-talkies and megaphones, while also managing considerable crowds.