The Regional Council of Toowoomba, a city 100 kilometers west of Brisbane, has given the go-ahead for FKG Group to build a AU$100m Tier III certified data center in the suburb of Charlton. With offices in seven Australian locations including Toowoomba, the FKG Group provides integrated construction, engineering and support services for the property, resources, infrastructure and government sectors across Australia.
The colocation data center will offer services to the local business community. Building work is expected to start in June 2016, and the first phase of the project will deliver 300 data racks in 12,000 sq m of white space.
'The Garden City'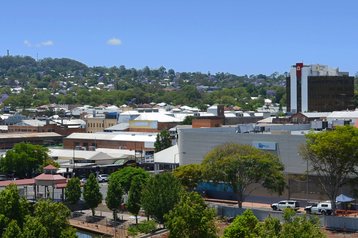 FKG Group property development manager Dallas Hunter, speaking to Toowoomba's The Chronicle said: "Work has started on the detailed design of the first phase – more detailed plans depend on the numbers and type of customers who sign up but the plans for the new data center have been well-received by the market."
"It's an exciting time for the region and we're exploring what opportunities it will create." Hunter added that the data center would provide permanent work for five highly skilled employees.
Since the new data center is more than 100km away from Brisbane it will satisfy requirements from many companies that their data can be safely stored off-premises in the case of a disaster. However the site of the planned data center and its possible expansion plans, which are already in place, also make it likely that local Toowoomba companies will use it for their data.