A significant IT outage caused by overheating has disrupted several hospitals across Wellington and Wairarapa in New Zealand.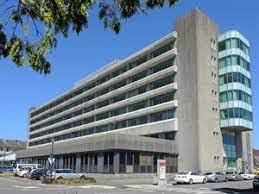 Te Whatu Ora Health New Zealand said in a statement before the weekend that disruptions were being experienced at Wellington Regional Hospital, Kenepuru Community Hospital, Hutt Hospital, and Wairarapa Hospital, and that "as a result of the issue, anyone coming to hospital this morning [June 22] for outpatient appointments, or planned care and procedures, may experience delays or disruption."
The fault occurred at 4:00 am NZST and was caused when the internal cooling system failed and several servers overheated. Applications on those servers were automatically redirected but some delays remained for clinical and support systems.
Those systems affected include access to patient records, clinical notes, laboratory results, payroll, swipe access cards, and the Citrix application used for remote working. The issue has since been resolved.
Some patients were forced to reschedule medical outpatient and cancer treatment appointments for which the region's hospitals are running evening and weekend clinics. No surgeries we deferred.
The data center in question has not been named, though is likely a Wellington-based colocation facility. According to Data Center Map, Wellington has six colocation facilities operated by Datacom Data Centre, Plan B, Netspace, Chorus, Xtreme Networks, and Spark Digital.
Similar outages have occurred in the UK and the US. In May of this year, a Kansas City hospital was forced to pause its surgeries and procedures after an outage at the Ascension Via Christi's Wichita data center. Two hospitals in London experienced an outage during the 2022 heatwave. In this case, the outage was in two separate locations, both in their on-premise data center.