American data center infrastructure management (DCIM) vendor Nlyte Software has acquired its long-time competitor FieldView Solutions for an undisclosed sum.
The deal will enable Nlyte to integrate FieldView's real-time event management tools with its own DCIM software.
"FieldView has built a very successful business providing critical real-time alarming and analytics to some of the largest co-location facilities and enterprises in the world. In today's on-demand world, it is imperative for an enterprise to be able to react quickly to changes in the state of its data centers," said Doug Sabella, president and CEO of Nlyte.
Consolidation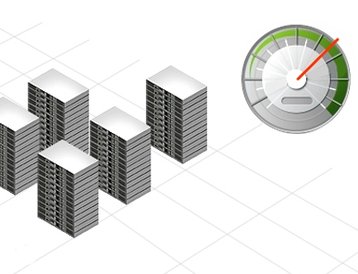 FieldView Solutions has been developing the eponymous DCIM software suite since 2006. Its latest release – the 17th iteration - was launched in March 2015.
Nlyte has been operating in the same market even longer, and recently expanded its product range to include something it calls data center service management (DCSM), essentially a hybrid of DCIM and IT service management (ITSM) software functionality.
Nlyte's DCSM is meant to work alongside ITSM from other vendors, namely BMC, HPE and ServiceNow. One thing that these products were apparently missing was real-time event management, an area FieldView specializes in.
"Our focus has always been to enable large enterprises to optimize their data center operations through real-time monitoring, alarming, trending and analysis," said Fred Dirla, CEO of FieldView Solutions. "We are excited to join Nlyte Software and bring these robust capabilities to the growing DCSM market."