Cryptomining startup Nodal Power has raised $13 million for its cryptomining data centers powered by methane from landfill sites.
Launched last year, Nodal develops power plants that burn methane generated by decomposing garbage at landfills. The company says its system can be deployed at smaller landfills that don't meet the requirements for traditional Landfill Gas to Energy (LFGTE) systems and offer an alternative to gas flaring.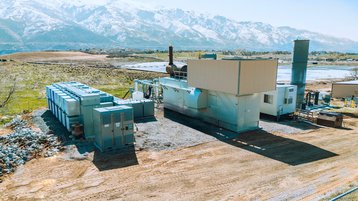 As well as a power plant, Nodal deploys cryptomine data center modules on-site to mine Bitcoin. The system is designed to be off-grid, but can also connect to the local grid to add local supply if required.
"Nodal Power today announces the completion of our $13 million seed round to aggressively mitigate methane emissions at landfills and produce renewable energy," the company said this week. "We have two operational sites with more in development producing renewable power to support the grid and on-site data centers. Time to come out of stealth mode."
The seed round was led by Utah's Spacestation Investments including many Utah angel investors such as Clarke Miyasaki, Chris Bennett, Shaun McBride and Sean Holladay, Kirk Ouitmet, Tyler Stample, Reno Mendenhall, Davis Bell, Beau Oyler, the Tripps and Dedrickson's, and Greg Woodward.
"Spacestation Investments is proud to be partners with Nodal Power, Inc," the angel investment firm said.
The company has said it has a 3.2MW grid-connected deployment in Texas and a 1.6MW site in Utah. The company notes it is working with data center module provider RK Mission Critical.
"We've developed solutions, specifically for smaller landfills, that allow us to bring these overlooked resources to market," Nodal Power CEO Bryan Black told DigitalInfraNetwork. "Our technology and energy-first approach has the potential to make a significant impact on local energy markets."
Nodal Power said it has plans to allocate additional funds for the development of a third site, slated to commence in early 2024. Blockworks suggests it will be another 1.6MW facility.
Earlier this year Texas Governor Greg Abbott signed into state law HB 591, which provides a severance tax exemption for natural gas produced from certain wells that would otherwise be lawfully vented or flared. The bill is designed to benefit cryptomine data centers placed at gas flaring sites.
Genesis opens cryptomine in Sweden
Meanwhile, another cryptomining data center has been opened by Genesis Digital Assets Limited (GDA) in northern Sweden.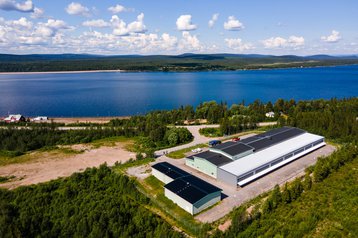 Located near the 417 MW Porjus hydroelectric power station, the facility currently offers 8MW but is set to expand in the future. Previously used as a 'traditional' data center, it is the third project in Sweden for the company.
"Our expansion of facilities in the Nordics is a testament to our unwavering commitment to utilizing green energy sources," said Abdumalik Mirakhmedov, the executive president and co-founder of GDA. "We aim to lead the bitcoin mining industry by setting an example for other players by minimizing our environmental impact."
GDA has not specified more about this site and its previous life as a traditional data center. However, in 2017, EtixEverywhere and ArcticSites set up an 8MW data center in Jokkmokk, some 40 km south of Porjus. DCD has reached out to ask if this is the site which GDA has taken over.
Update: GDA has confirmed to DCD it has taken over the former Etix site.
GDA has 10 sites across Texas, South Carolina, North Carolina, and Sweden.