Nokia helped build Russia's state surveillance network, the System for Operative Investigative Activities (SORM).
The company, which this month said that it would stop sales in Russia, spent more than five years providing equipment and services to link SORM to Russia's largest telecom service provider, MTS.
According to company documents obtained by The New York Times, Nokia worked with state-linked Russian companies to plan, streamline and troubleshoot the SORM system's connection to the MTS network.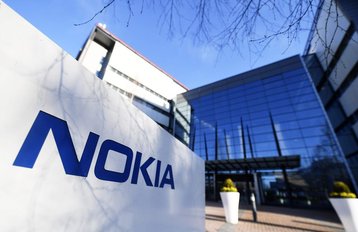 It provided SORM-related work at facilities in at least 12 cities in Russia, and worked with the company that manufactured the SORM hardware, Mavin.
SORM is used by Russia's intelligence service, the FSB, to eavesdrop on phone calls, intercept text messages and emails, and track Internet communications. It is used to help trace dissidents and is tied to the assassination of Kremlin critics.
The new documents, spanning 2008 to 2017, show that Nokia knew it was enabling the surveillance systems.
Andrei Soldatov, an expert on Russian intelligence and digital surveillance, told The Times that the documents showed that without the company's involvement in SORM, "it would have been impossible to make such a system."
Around $480 million of Nokia's annual sales (out of a $22 billion turnover) come from Russia and Ukraine.