Dutch data center company NorthC has completed the acquisition of Germany's IP Exchange.
The German colocation provider will be renamed NorthC Deutschland as the purchase, announced in September 2021, is completed. The deal brings NorthC two data centers in Nuremberg and Munich with 14,000 sqm (150,600 sq ft) and more than 7MW of power capacity.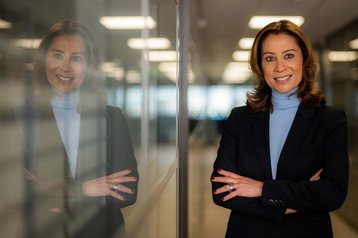 IP Exchange was previously owned by IT services company q.beyond, which sold the business to NorthC.for around €44 million ($51.5m), making NorthC's first expansion into colocation in Germany.
NorthC was formed by the 2019 merger of TDCG and NLDC, two Netherlands data center providers, to become the largest local data center provider, which adopted the name NorthC in 2020. The company has said it wants to become the leading provider of regional data center services in Europe, with a network of interconnected facilities and expertise at national levels, starting with growth into the largely German-speaking DACH (Germany, Austria, Switzerland) region.
In the Netherlands, NorthC has 11 data centers across the country, and in April this year entered Switzerland by acquiring the three data centers of Netrics. 
NorthC's newly-appointed managing director of DACH is Frank Zachmann, a veteran of German colocation who has previously worked for Equinix and Interxion. (now part of Digital Realty.
"The appointment of Frank Zachmann as managing director and the name change to NorthC Deutschland GmbH is another step in our growth strategy," said Alexandra Schless, CEO NorthC Group. "As an experienced manager with unparalleled knowledge in this sector, Frank is the right person to propagate our market approach and vision in the German-speaking countries."
NorthC provides hybrid multi-cloud solutions, colocation services, and connectivity for small regional businesses, medium-sized enterprises, large organizations, government agencies, and cloud and IT service providers.
Over the next three years, Zachmann says he plans to open several more locations in Germany and Switzerland and enter the Austrian market. 
The two German data centers are now part of NorthC run on green electricity and are built according to the DIN 50600 CAT III standard.