The founder and CEO of development company Northstar Commercial Partners has been charged with securities fraud.
Brian Watson was separately sued by Amazon over claims Northstar paid kickbacks to two Amazon employees to be involved with Virginia data center land deals.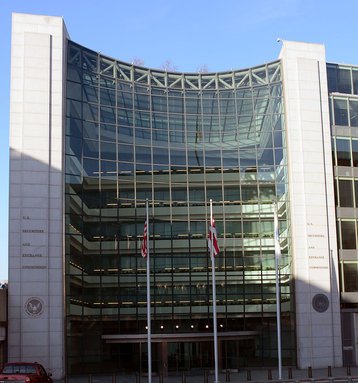 The latest charges center on 10 development projects that were examined by a Securities and Exchange Commission investigation.
Watson allegedly told potential project investors that Northstar would itself invest four to five percent of the needed equity for the projects, but "they made no equity investment at all for eight of the relevant projects, and only invested a small fraction of the amount promised for two others," a civil complaint in a Denver federal district court states.
The company raised just under $50m from at least 350 investors for the undisclosed projects through 11 securities offerings from April 2017 to August 2019. At the same time, Watson was campaigning to become the Colorado state treasurer, but was ultimately unsuccessful.
It is not clear if the securities fraud is related to the Amazon complaint.
Amazon sued Northstar in 2020, claiming the developer "paid millions of dollars in kickbacks to obtain non-competitive contracts that Defendants used to obtain tens of millions of dollars in illicit gains from development projects at Virginia real estate sites Amazon leased or purchased since 2018."
The kickbacks were allegedly given to two Amazon managers who were the "primary decision-makers for real estate identification and selection in Virginia," Amazon claimed at the time. It says it has fired both of them.
AWS alleged it learned of the scheme via a Northstar whistleblower. Watson denied the claims and said two rogue employees made fraudulent transactions.
In the same month that the lawsuit was filed, the FBI raided his home.
Northstar then sued IPI Partners, which had helped finance the Amazon projects. The developer claimed that IPI used the kickback scandal as a pretext to cut out Northstar and its affiliates, and get 100 percent of the business to itself.
This June, a judge ruled that the two cases should be separated, and said that IPI Partners must prove in court that it did not use a fraud case to unfairly oust the data center contractor.
More in The Data Center Construction Channel