Telecommunications giant NTT Com is getting ready to launch NTT Global Data Centers Preparatory Corporation – a new subsidiary focused on data center construction, asset management and wholesale colocation.
The company will be headquartered in Tokyo, but operate worldwide, and is expected to start building new facilities by April 2019.
NTT Com itself is a subsidiary of Nippon Telegraph and Telephone Corporation (NTT) - the largest telecommunications company in the world by revenue, part-owned by the Japanese government.
On a roll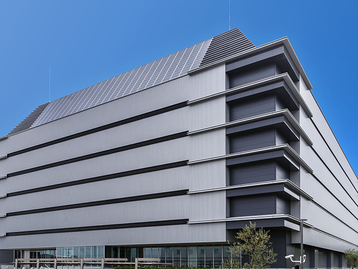 Earlier this year, NTT Com was rated as the world's third largest colocation provider by Synergy Research, with a six percent share of the global market. It runs more than 140 facilities, connected by a Tier 1 fiber network stretching across Europe, North America, Oceania and Asia.
The company has been steadily growing its footprint, by building new facilities and making strategic acquisitions: in the past few years, it has purchased European hosting and colocation provider e-shelter, managed service provider Secure-24 and American data center operator RagingWire, among others.
The new subsidiary will attempt to capitalize on NTT Com's experience in building data centers, handling the matters of real estate and finance, as well as design and construction. It will bring together disparate parts of the NTT Group, under the leadership of Ryuichi Matsuo – currently the vice president for Data Centers and Cloud Services at NTT Com.
NTT Com said that the Global Data Centers Preparatory Corporation will accelerate its investment in data center business, especially in the US, Europe and APAC regions.
Earlier this year, NTT announced a strategic reorganization of its business, launching a holding company called NTT Inc. and a venture capital division.